This article originally appeared on The NEWS
By Bert Valdman, a member of the board and former CEO of Optimum Energy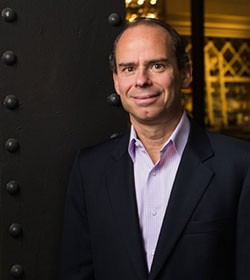 Facilities leaders faced with curtailing rising costs and meeting sustainability targets while keeping building occupants comfortable and maintaining climate control for labs and other sensitive spaces need increasingly sophisticated systems to achieve their goals. These systems justify themselves based on hard-dollar returns on investment. But looking at them only through that lens misses a significant opportunity to contribute to the institution's educational mission.
Campus physical plants that have become internets of things — requiring cloud-based management, machine learning, and visualization tools — could serve as more than unseen controllers of the classroom environment. They could be the classroom. Mechanical engineering students could explore the plant with managers and engineers to see how a cutting-edge HVAC system works, for example, and visualization tools could bring the plant into the classroom. The trove of data these systems produce could also give data science students meaningful analytics projects.
STUDENTS CRAVE HANDS-ON EXPERIENCE
Last year I taught an entrepreneurship class with two other clean-tech executives at the Institute for Sustainability and Engineering at Northwestern University, and it was clear that students crave hands-on experiences with the latest technology and need to understand real-world applications.
Most colleges and universities are not yet bringing students into their chiller plants and boiler rooms when they upgrade, but they're missing a real opportunity. One of our engineers, a former campus facilities manager, brought in mechanical engineering students as interns and found the experience mutually beneficial. "They bring a lot of enthusiasm, and it helps them to put theory and practice together," he says, adding, "It's the greatest way to hire new staff. The benefit for the university is obvious."
Schools that view their HVAC plants as part of the educational experience can engage their students with the next generation of building technology in a way that gives them the insights needed to develop ever simpler, more powerful, and more cost-effective building systems. They'll know what a high-performing plants looks like, because they'll have seen one in action. That's an ROI that will benefit the entire world.
Read the full article here