As the leading provider of energy optimization solutions for mission critical facilities, cybersecurity is paramount at Optimum Energy. The Optimum Energy approach to optimization is a hybrid solution that includes both on-premise control software and data visualization in the cloud. Optimum's cybersecurity efforts have been vetted by some of the most demanding companies in the world, including 11 of the Fortune 50, which means you can rest assured that your energy savings, advanced monitoring capabilities and world-class support will all be delivered safely and reliably.
Optimum Energy's Best Practices for Ensuring a Secure Network: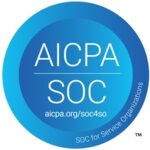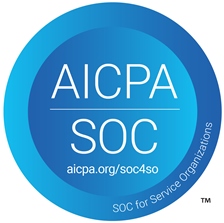 The OptiCx platform uses strong encryption with unique keys. The use of access controls ensures that Optimum can access only the data needed to perform energy management and optimization services.
Optimum Energy strongly advocates that customers implement robust security separations between networks used for Building Automation System (BAS) sensors and monitoring, and those used to transact business and financial information.
The OptiCx platform is protected by anti-virus software and is regularly updated to take advantage of the latest security updates and patches .
Optimum Energy complies with NIST framework for secure operating procedures and best practices, including all on-premise and cloud-based software and hardware.
Optimum Energy's network and the OptiCx application undergo annual third-party vulnerability and penetration testing to ensure no vulnerabilities exist that could be used to exploit Optimum systems.
Optimum Energy earned SSAE-18 certification based on implementation of the National Institute of Standards and Technology (NIST) Framework for Improving Critical Infrastructure Cybersecurity.
DOWNLOAD BROCHURE