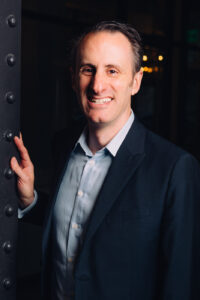 This article originally appeared on Sustainable Brands
By Steven Horowitz is Director of Business Development at Optimum Energy
The Green New Deal has focused a lot of overdue attention on building energy efficiency, but while we weren't looking, states, cities and companies have set their own aggressive targets for reducing building energy use. Two examples: The city of San Jose, California is demanding that all commercial buildings be net carbon neutral; and Procter & Gamble has pledged to cut emissions in half at all manufacturing facilities, both by 2030. These are challenging goals, and our experience with global enterprises shows you can dramatically reduce energy use across a portfolio with today's technology — and save money doing it.
The case couldn't be clearer: The average Energy Star–certified commercial building saves 35 percent in energy costs. LEED-certified buildings saved owners about $1.2 billion in energy costs between 2015 and 2018, according to the US Green Building Council. HVAC optimization, which contributes to both Energy Star and LEED certification, can save up to 8 percent of total energy use in commercial buildings just on its own. As the need to reduce climate-changing emissions grows more urgent, large organizations are under increasing pressure from customers, employees, shareholders and governments to take the lead.
The question is, how can these organizations maximize their energy efficiency across their entire portfolio, and do it in a way that is, well, efficient? Implementing complex projects across a global (or even regional) building portfolio can raise so many challenges that efforts stall out, sometimes before they even get off the ground. Judging by our work with 10 Fortune 50 companies at sites in 11 countries across North America, Europe and Asia, the ones that surge ahead tend to share a set of approaches that encourage stakeholder buy-in, provide sustainable financial support and ensure positive outcomes across all sites.
Any corporate project needs a champion, and when ambitions span multiple facilities across multiple geographies, it's essential. Even word from on high may not be enough to make a pilot project happen, much less roll out a successful pilot across the portfolio. Often the evangelist is an internal energy manager who can introduce new technology to different teams and facilitate communication across sites. A good advocate has the authority to make big decisions while also remaining close enough to the ground to see what's happening on a day-to-day basis.

Read the full article here