This article originally appeared on FacilityManagement.com
By Bert Valdman, a board member and former CEO of Optimum Energy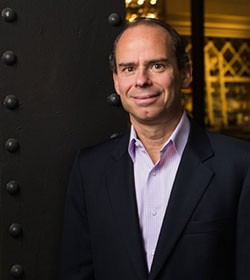 We all hear a lot about intelligent buildings – so much that you'd think they were everywhere. But when you look at the data, it seems that most buildings are as dull-witted as ever.
Energy efficiency is a core aspect of a smart building, and yet building energy use has risen over the past several years in even the most efficiency-conscious cities, according to an analysis of data from the American Council for an Energy-Efficient Economy. Technology is not the problem. U.S. commercial buildings could cut energy use 29 percent on average by taking full advantage of controls technology and implementing a few other basic energy efficiency measures, a study by the Pacific Northwest National Laboratory found.
The United Nations, noting that about 40 percent of today's global greenhouse gas emissions come from buildings, is taking on the problem with its new Global Building Network. The network, with Penn State's Institutes of Energy and the Environment as a lead institution, aims to create an international framework that will make buildings more sustainable, more efficient, and healthier to live and work in.
Standards are clearly important. Issues like ineffective controls and a mismatch between design assumptions and building occupant behaviors deserve plenty of scrutiny. Part of the problem, though, is the persistent issue of performance drift – buildings and building systems should be highly efficient, but performance deteriorates rapidly or never matches the model. To really solve that problem, we need to rethink the metrics we use to measure energy design for smart buildings.
Read the full article here