This article originally appeared on Energy Manager Today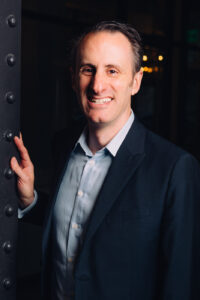 By Steven Horowitz is Director of Business Development at Optimum Energy
In an environment like the Caribbean – where it's hot and humid year-round, critical facilities can't do without air conditioning, and electricity can be unreliable even without disastrous hurricanes – optimizing building cooling systems is more than a major money-saver. It's essential to an island's economic and climate resilience.
Caribbean islands face intersecting challenges that amp up the benefits of more efficient energy usage. The constant need for cooling stresses electrical grids that, on some islands, are hanging on by a thread. Most islands import petroleum fuels to generate power, and that doesn't come cheap – commercial users in Puerto Rico pay more than twice the US average for electricity. Yet those rates are not enough to fund the fleet of plants necessary to support the grid. That means peak usage creates grid instability, which leads to brownouts (periods in which electricity flows at a low voltage that can blow out motors). To compensate for this instability, round-the-clock, temperature-sensitive facilities, such as manufacturing plants, hospitals, and hotels, have to install on-site backup power, typically diesel generation – not the cleanest source.
But those big energy users can play a meaningful role in stabilizing the grid. Serious energy efficiency efforts—beyond the low-hanging fruit – serve not only the bottom lines of businesses, but whole islands as well. Any reduction in peak usage contributes to keeping the lights on everywhere. And the benefits are substantial: among the hundreds of optimization projects we've completed around the world, we've seen the largest savings at Caribbean sites, particularly in Puerto Rico.
Read the full article here