This article originally appeared on School Construction News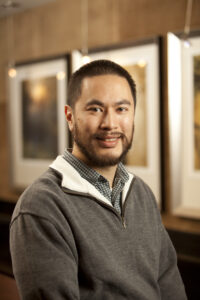 By FREDERICK WOO, PE, Manager of Engineering at Optimum Energy
Done right, HVAC optimization can deliver significant energy savings —which means reduced operational costs— and contribute to achieving sustainability mandates. Done without comprehensive scoping and planning, however, a significant number of HVAC and other energy conservation projects will fail to provide the projected savings.
As with any major construction project, to achieve the strongest results and reduce risk, optimization project leaders should develop a plan that covers everything from concept and stakeholder education to design, bidding, construction, and after-project support. An optimization provider should first conduct a thorough feasibility study to determine the requirements, savings, project scope, costs, and return on investment for the project. The following steps are critical to success.
Pursue holistic optimization
Effective optimization should take a whole-system approach (rather than optimizing individual components), thoroughly monitor sensor information and measure energy use, and deliver continuous and automatic feedback to the HVAC system.
Design for constraints
Facility operators must be confident that operational requirements will continue to be met when optimization is active. As part of the initial feasibility study, any optimization project should quantify operational restrictions that would constrain optimization—and ensure the product can operate within those restrictions without using more energy than is needed to meet them.
Measure and verify
Measurement and verification (M&V) is an essential, yet often neglected, part of optimization. An M&V method helps the optimization product report the effectiveness of optimization versus the organization's goals. If the organization has a carbon footprint reduction goal, for example, the product should report mass of CO2 reduced in an easy-to-retrieve format.
Create a road map
The project scoping phase should include developing a robust road map that calculates the projected energy savings, clearly documents how those savings will be achieved, and provides a detailed plan of the project retrofits and tasks required to implement optimization.
Ensure quality control
In retrofit jobs, optimization may involve multiple vendors and groups. Instruments that are used as control points for optimization, or for calculating the energy input or output of the system, must be installed in the correct location, with correct orientation, and be properly calibrated.
Plan for training and handoff
Near the end of the project, a clear handoff and training for facility personnel is essential to ensure the optimization system is used to its fullest. Proper training will help operators understand how the system is meant to work, what to expect the system to do, and what to do in the event of a problem.
Read the full article here