This article originally appeared on FacilityManagement.com
By Ian Dempster
A Proven Approach to Optimizing HVAC Systems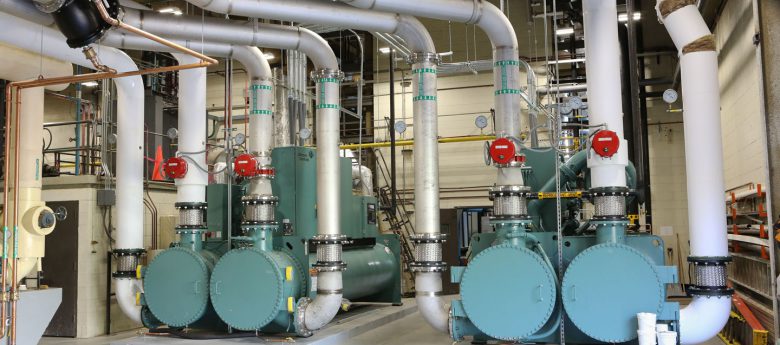 Heating, ventilation, and air conditioning (HVAC) – the chilled water plant, steam and hot water plant, and air distribution system – typically consumes 33 percent of the electricity and 56 percent of the natural gas in healthcare facilities, and 42 percent of the electricity and 77 percent of the natural gas in college and university educational buildings. Chilled water systems also consume substantial amounts of water. That makes these systems a ripe target for optimization: minimizing their energy and water use can make a major contribution to reaching sustainability goals and reducing operational costs.
The goal of optimization is to make mechanical systems work at peak effectiveness all the time. Healthcare and campus facility directors can optimize even the most demanding environments, outfitted with new or existing equipment, with a combination of energy engineering, relational control software, and a technical support platform that keeps systems at commissioned levels.
The basic optimization process starts with calculating the current performance of the HVAC system to determine the potential energy savings. A detailed engineering analysis can show an hour-by-hour simulation of the system's baseline performance against weather data and load profiles for a full year. Next, a scope-of-work document should identify the electrical, mechanical, and control upgrades needed for a holistic optimization program. With that in hand, the engineering team can create a second model that simulates the system's post-upgrade performance and determines the project's energy and cost savings.
Read full article here