Article first appeared in Sustainable Brands
by Bert Valdman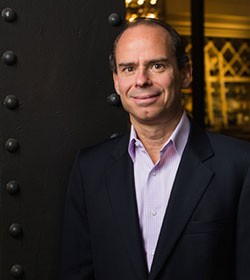 These three facts should give pause to anyone who wants to see a resource-efficient clean energy future become a reality:
Corporations looking to control their energy destiny and improve sustainability often aren't structured to drive action across the enterprise. Energy-related decision making is decentralized, and local purchasers typically lack the time and expertise needed to make sense of an onslaught of new technologies. This leads to long purchasing cycles — anathema to emerging companies, which need to scale quickly to meet investor expectations.
Emerging companies are building relatively large sales and business development teams, chasing the same talent and burning through precious capital, while they're all targeting the same commercial and industrial customers with siloed solutions.
Established energy service and building technology conglomerates acknowledge that customers want integrated, comprehensive solutions, but these companies are structured to market individual portfolio company products and often hesitate to cross organizational boundaries.
The way out of this conundrum: The energy sector needs its own sharing economy.
Envisioning a collaborative business model
Wasted effort and capital significantly slow progress toward our shared goals of sustainable resource use and business resilience. One solution is a collaborative business model — a shared services organization that is customer-focused and solutions-oriented, and that receives active support from commercial customers seeking integrated solutions and willing to provide needed data. This model would enable companies to go to market more efficiently, and could incorporate a vetting component that makes technology capabilities and comparisons transparent.
Sociology, not physics, stands in our way
Of course, getting this kind of sharing economy approach off the ground will be a challenge, and the effort could stall — not because it doesn't make sense, or because it wouldn't work, or because we don't have the technology pieces in hand, but because we don't have the right mindset. It's the sociology, not the physics, that stands in our way.
Read full article: Here