This article originally appeared on HPAC Engineering
By Frederick Woo, Manager of Engineering, Optimum Energy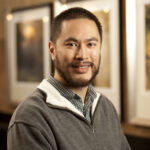 When operations run 24/7, the opportunities for savings are constant. Smart practices can cut energy use and related costs in half, but myths persist that can make facilities managers hesitant to pursue HVAC optimization.
Healthcare facilities run full bore around the clock, and it shows in their operational costs.
Energy accounts for 51 percent of a typical hospital's annual facilities budget, according to the American Society of Healthcare Engineering. Studies show that 30 to 40 percent of a healthcare facility's total energy use can be chalked up to the HVAC system—the chilled water plant, the steam and hot water plant, and air distribution.
These factors add up to a strong case for HVAC optimization, which can cut a facility's energy use and resulting costs by 20 to 50 percent, and reduce water use as well. However, myths about what HVAC optimization is and what it requires often make facilities managers hesitant to pursue it. Let's clear those up.
Read the full article here